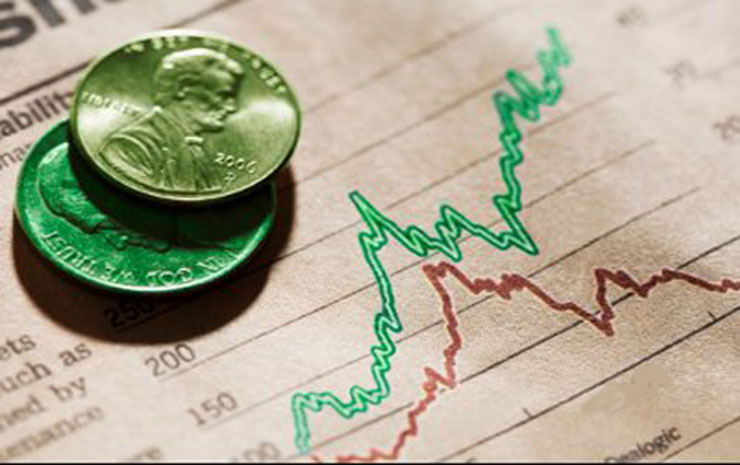 Jay Pelosky of JZZ Advisory offers this 'road map to success' in current conditions…
'First, be prepared for more data-driven volatility.' In other words, monetary policies will probably be destabilized by surprise shifts in key economic fundamentals such as job creation, housing, inflation.
A surprise development could be that Germany switches to favouring quantitative easing policies by the European Central Bank as stress tests reveal the dangerous levels of toxic debt in the balance sheets of its regional banks.
'Europe has minimal capacity to absorb deflation, given a combined bank balance sheet three times the size of GDP… Deflation lurks, as private credit creation declines while inflation readings disappoint.'
Look to leadership in the world's equity markets to shift to developed economies other than the US.
Upheaval in emerging markets will support demand for physical gold and cut demand for oil – 'invest accordingly.'
Yields on ten-year Treasury bonds hit highs in early January. 'Invest in longdated non-government debt, much of which remains priced near summer lows.'
Respected analyst (and friend) David Fuller says longer-term investment prospects are "very promising" thanks to accelerating technological innovation, the potential for cheaper energy, the triumph of capitalism in its various forms, and the increasing global middle class as a result of these developments.
However, we should expect some increasingly choppy conditions in investment markets over the short- to medium-term because:
Institutional investors are wary because many American shares are trading at higher valuations following last year's outstanding gains;
There is a huge amount of liquidity sloshing around;
Most of the business volume comes from high-frequency trading by computer systems;
Tapering of Quantitative Easing is under way.
This 'creates a more dangerous environment for leverage traders," he says, but "volatility can assist experienced, calm and unleveraged investors" to profit from it "with a buy-low-sell-high strategy in quality shares.'
CopyRight – OnTarget 2014 by Martin Spring